Marble flower pots are everywhere. Stone pots are one of the pots. Stone pots can be used in villas in private gardens. They can also be used extensively in garden greening and landscape projects. In the greening of the community, in the private gardens and so on.
In recent years, in some special areas such as large squares and bustling downtown, greening has been achieved through the use of various types of stone pots. The stone pots are small rounded tables or chamfered tables with large bottoms. The texture is mostly granite and marble. Sandstone, etc. In the street, the stone pots in twos and threes are of various colors, beautiful and solemn in color, elegant in style, lined up in rows, and seasonal flowers of various colors in the flower pots. After regular watering, fertilization and conservation, they receive a good reception. Landscape effect.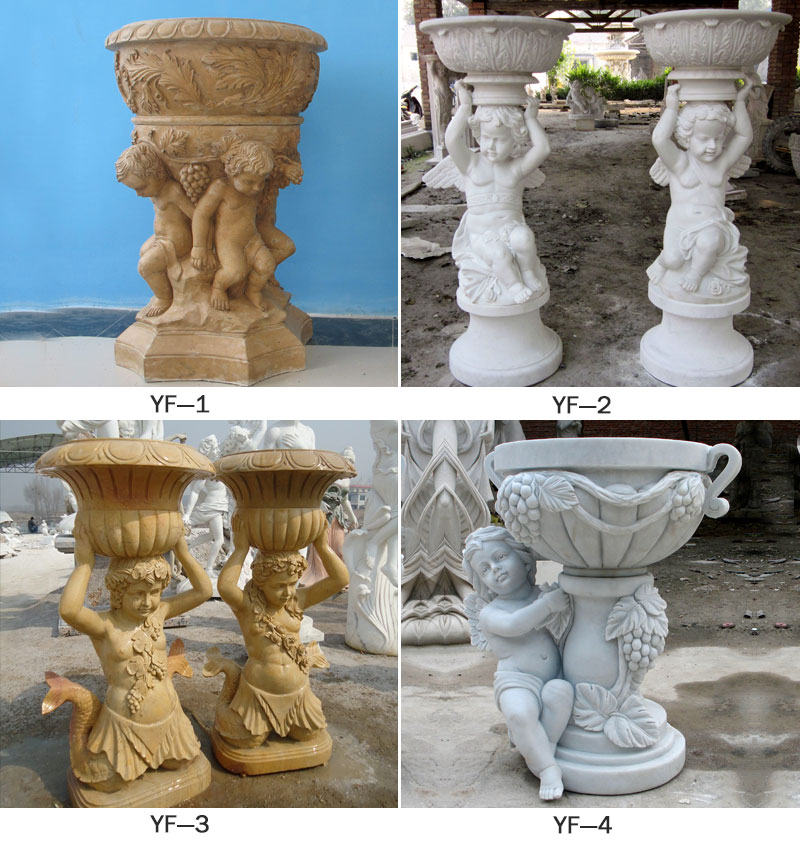 There are many types of stone pots, and depending on its unique characteristics, different types will be used in different locations. For example, marble flower pots are carved from fine stone. The fine particles of this stone are fine, the texture is good, and the surface of various colors can be used. Another example is the sandstone flowerpot. The texture of the sandstone flowerpot is soft and beautiful, elegant and elegant, with a variety of colors, good water absorption, hardness, wear resistance and small temperature deformation. Easy maintenance and long service life.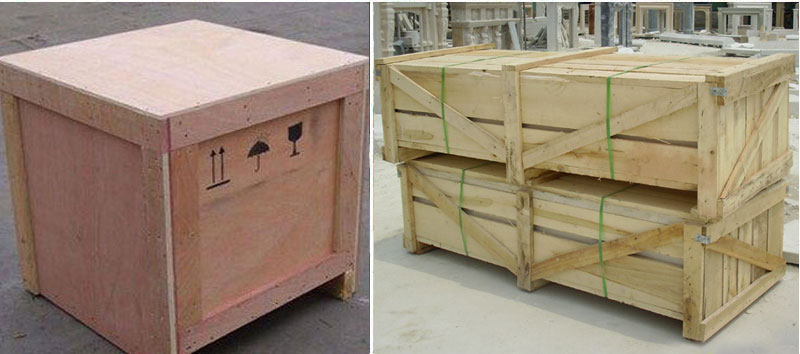 When choosing a flower bud, pay attention to the size and height. The flower buds are too large, just like a thin person wearing a large dress, affecting the appearance, and the flower buds are large and the plants are small, and the water absorption capacity of the plants is relatively weak. After watering, the potting soil remains moist for a long time, and the flowers and trees are difficult to breathe, which may lead to rotten roots. The flower pot is too small, it is top-heavy and affects root development. In addition, there are three points for selecting the size and height of the flower bud: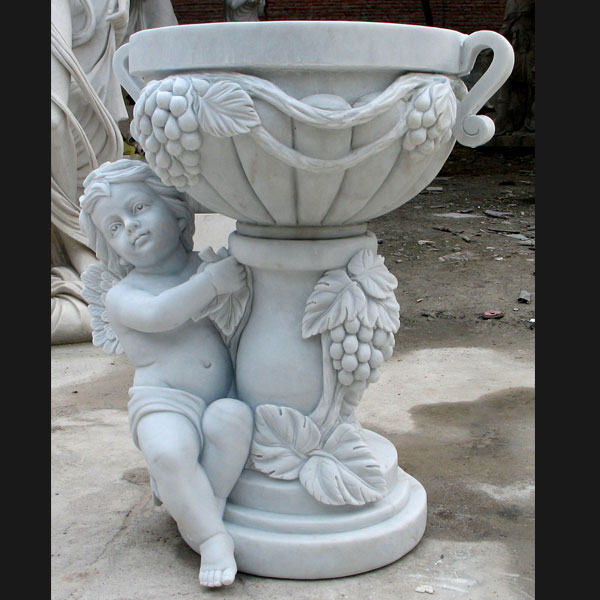 1 The diameter of the flower pot is roughly the same as the diameter of the plant;
2 Plants with mud clusters, after placing the calyx, there should be a 2-4 cm gap around the calyx to add new soil;
3 For plants without mud, the roots should be stretched after being placed in the flower buds, and should not be bent. If the main root or fibrous root is too long, it can be properly trimmed and planted into the sputum.