Marble flower pots play an important role in the process of environmental protection and greening. With the passage of time and the development of society, urban construction is becoming more and more important, and the beautification of cities is becoming more and more distinctive and more and more individualized.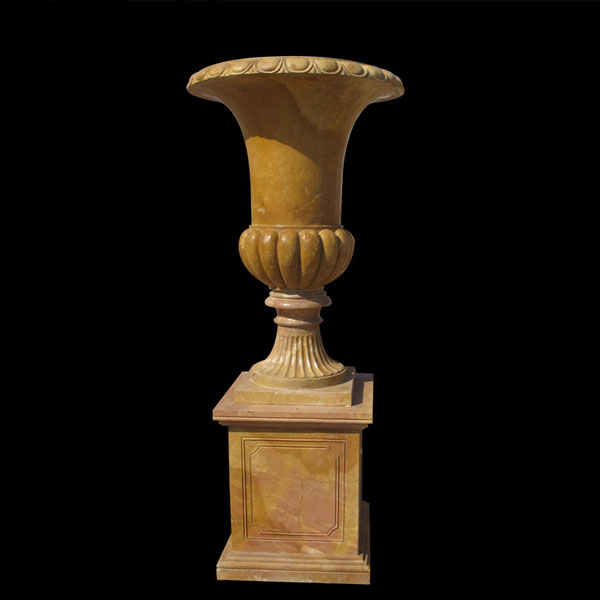 The marble flower pot, also known as the stone carved flower bud, is a kind of utensil for planting flowers, which is a small round table or a chamfered table at the bottom end of the mouth. It is a flower pot sculpture made by stone carving. It is generally made of sandstone, bluestone, granite and marble. Most of the shapes are decorated with embossed paintings.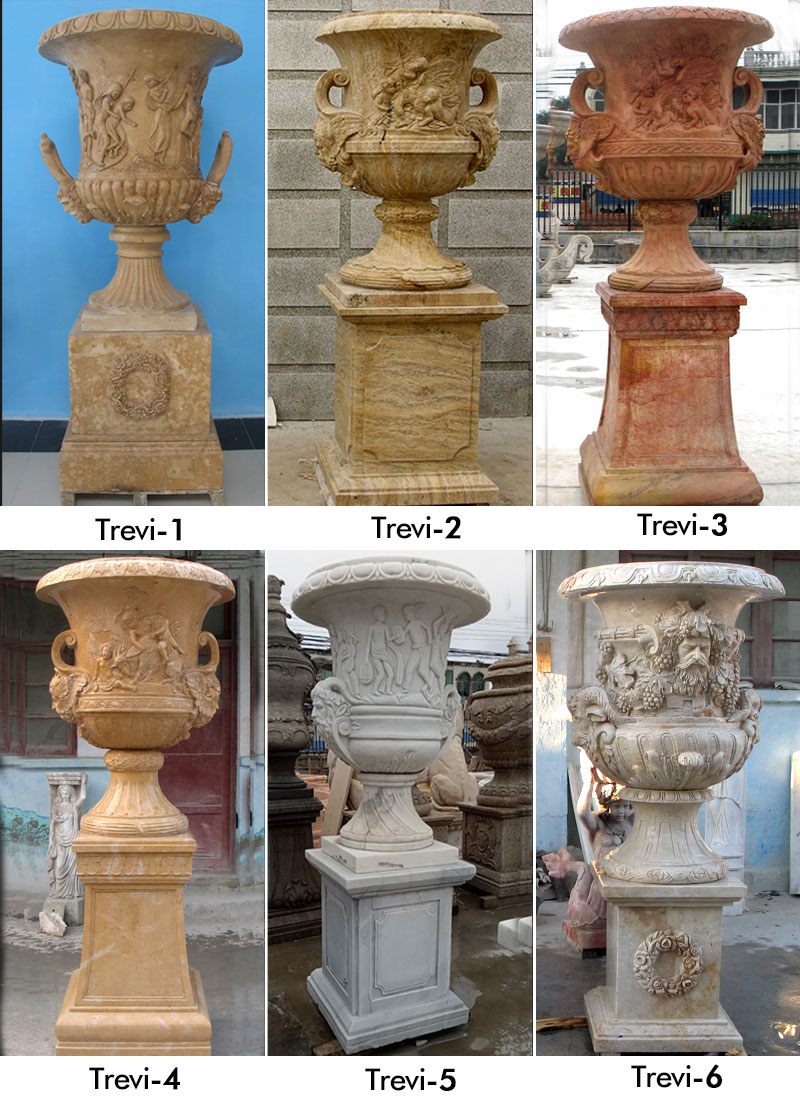 The stone flower bud has both the practicality of the flower pot and the good decorativeness, and the texture is hard and compact, high strength, weathering resistance, corrosion resistance, wear resistance, low water absorption, beautiful color, elegant style and convenient maintenance. ,long lasting.
Marble flower pots are used for supporting potted utensils in private garden villas. They are widely used in landscaping and landscape engineering. The decorative effect is simple and natural. Marble flower pots are commonly used in landscaping due to their natural texture and irregular shape. , landscape greening, private gardens, community greening.
Marble flower pots are mainly used for urban decoration and landscaping. Its appearance has increased the landscape of the city and enriched the spiritual enjoyment of urban residents. In fact, the leeches are very helpful for people's physical and mental health. People say that the color is delicious. In fact, the "color" here is the scenery. If the scenery reaches a certain beauty, this time the people's mood is improved, for people. Psychological comfort, the spiritual help is very big.