Marble flower pots are not as expensive as possible. There are many factors to consider, such as color, size, shape of flower pots, patterns outside flower pots, etc. There are many sizes of flower pots, which can be selected according to the specific use environment. Suitable size flower pots. In addition, the shape of the flower pots is also varied. It should be selected according to the surrounding environment and the flowers planted. The general stone flower pots will plant some lower flowers, and the flowers are more colorful and bright. The retro flower pots are beautiful, the low plants do not cover the flower pots, and the flower pots can be fully utilized.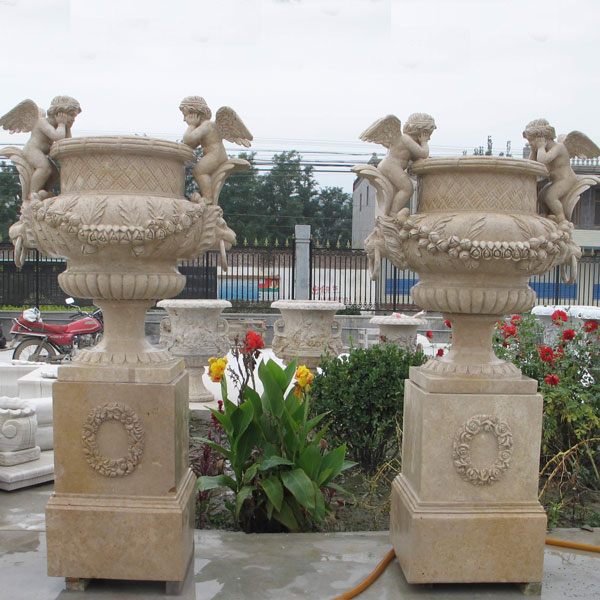 We must have seen the marble flower pots. In the parks, on the campus, and in front of some hotels and restaurants, we can find the shadow of stone pots. It is loved by people. Because the stone flower pots are beautiful in appearance, colorful in color, and can be customized according to the needs of customers, not only can display unique personality, but also bring a pleasing feeling. The stone flower pots are filled with various kinds of brightly colored flowers. They reveal the fragrance and compete with each other. This is a visual feast.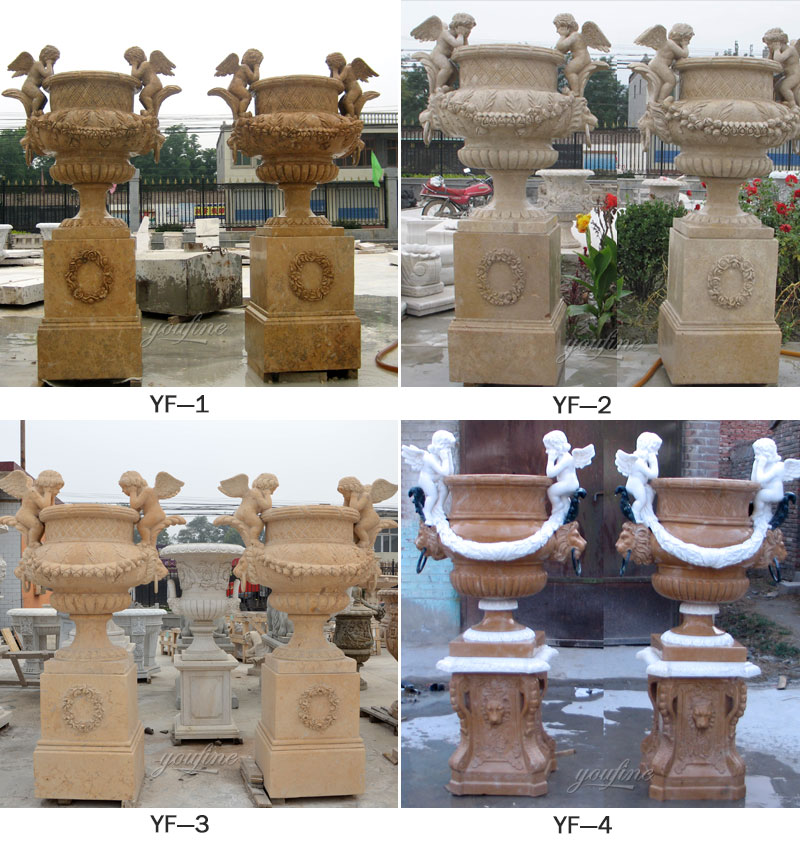 With regard to marble flower pots, there are also some small stone flower pots that are used for people's home decorations. When they walk into the house, they can see the beautiful stone pots, which not only adds aura to the home, but also has an artistic atmosphere. This also shows that stone pots are getting more and more popular.
In addition, for the planting of marble flower pots, the plants in the flower pots are planted with a single variety to form a uniform color block effect, and the plant material is preferably quaternary ornamental flowers, and the plant height is required to be controlled within 40 cm. It has strong wind resistance. The flowerpot soil is soily and slightly acidic soil, rich in organic matter and well-drained soil. Plants to be planted with soil balls have high survival rate and easy maintenance and management. When planting, the soil ball should be tilted in the direction of the edge of the flower pot, and the planting density of the edge should be higher, so that the whole flower pot looks full and hungry. After planting, strengthening the tube is the key to keeping it fresh for a long time.
If you are interested in our marble flower pots, please feel free to contact me! I will send more details for you to choose!