The marble stone pot is an artistic display. It is made of stone carving through very exquisite craftsmanship. Therefore, it can be displayed in a wide range in many different occasions, and it is very decorative in the course of use. It is used in a large number of scenic spots and in the community. Engraving with marble is not only very advantageous in terms of aesthetics, but also has a long life span.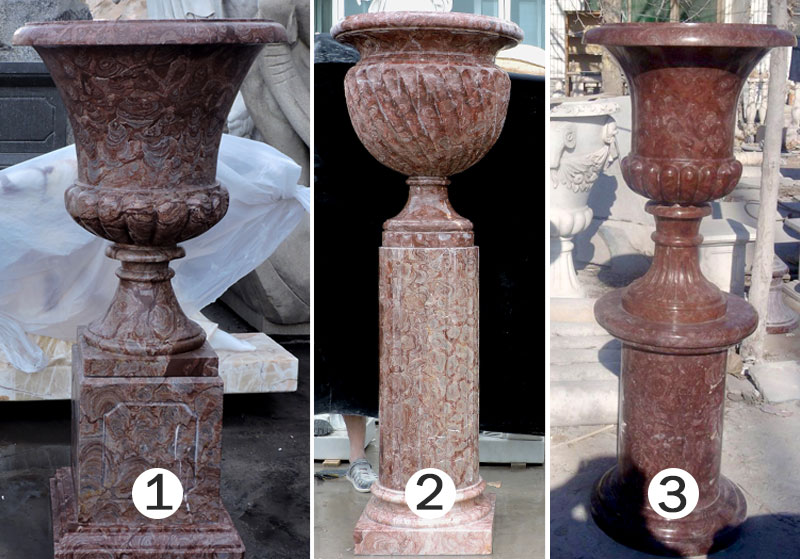 Marble stone flower pots are roughly divided into two categories, European style and Chinese style. At present, the demand for European stone flower pots is relatively large! There are many types of stone flower pots, and depending on their unique characteristics, different types are used in different locations.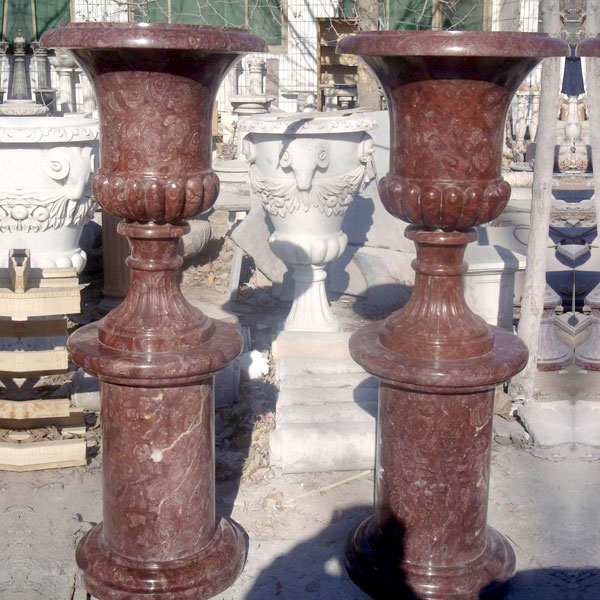 Marble stone flower pot material:
1. Marble flower pot: This flower pot is made of high-quality stone carving. The particles are fine, the texture is good, the color is various, and the surface can be used for effect.
2, granite flower pot: granite flower pot texture is hard and compact, high strength, weathering, corrosion resistance, wear resistance, low water absorption, beautiful color can be preserved for more than 100 years, the color is beautiful.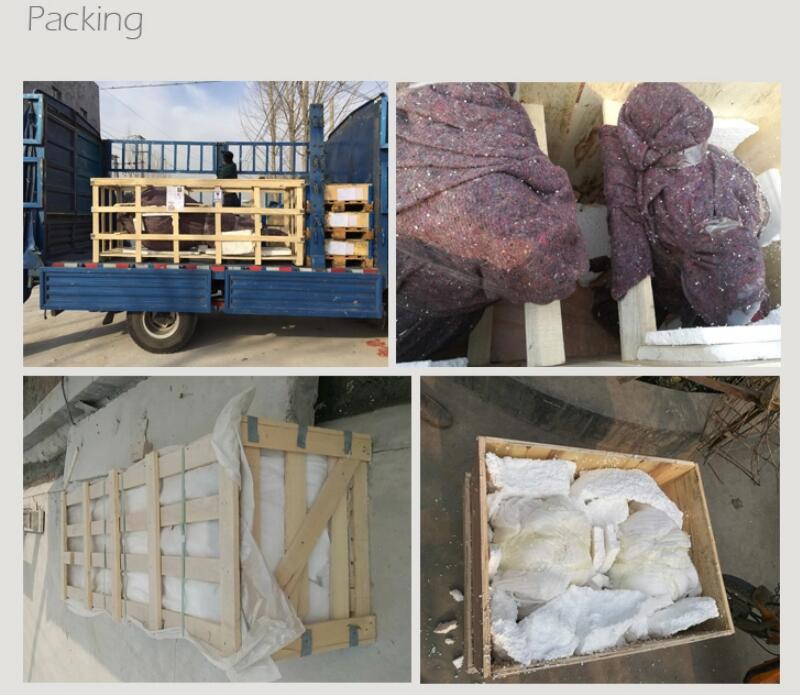 3, sandstone flower pot: sandstone flower pot texture is soft and beautiful, elegant style, a variety of colors, good water absorption, hardness, wear resistance, temperature deformation. Easy maintenance and long service life.
What kind of flower pot material do you prefer?
If you like, please feel free to contact us!