For Hand Carved Marble Woman Planter, the different placements have different effects, and the meaning of different positions is worth thinking about. Let's take a look at the placement of the Hand Carved Marble Woman Planter.
Hand Carved Marble Woman Planter is a potted utensil used in private garden villas and is widely used in landscaping and landscape engineering. Among them, stone pots are the most artistic, according to China's only definition: flower pots The basin-shaped container made of materials such as mud, porcelain, stone, plastic and wood is mainly used in landscaping, landscape greening, private gardens, and community greening.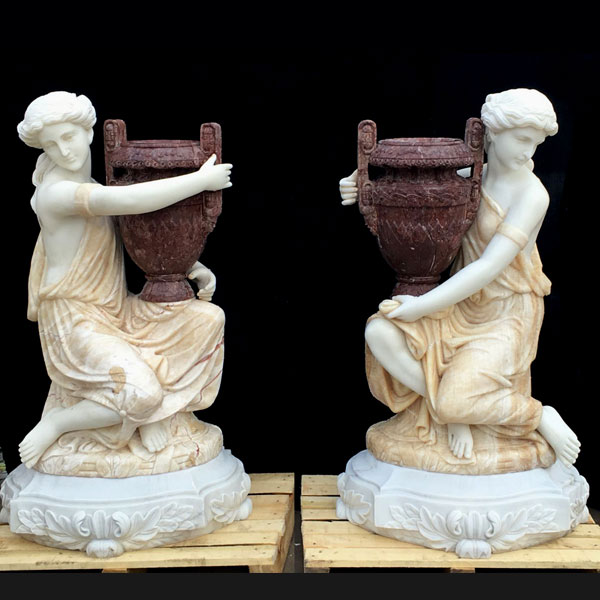 Hand Carved Marble Woman Planter, the flower beds in the middle of the road can usually be placed on the flowerbed, but the cost of the individual flower beds is higher, and the vehicles on the road are not suitable for placing separate flower beds, so the flower beds and flower beds are generally used. Combined, this not only reflects the sense of hierarchy, but also looks more upscale and modern.
There are also many stone carvings in the park. Hand Carved Marble Woman Planter is generally placed on both sides of the park road for visitors to enjoy and feel the beauty of flowers and plants. The stone flower beds in the square are generally on both sides of the road, or around the square, so that they can be used as a dividing line of the road. Secondly, the square can be well decorated, adding a different color to the square.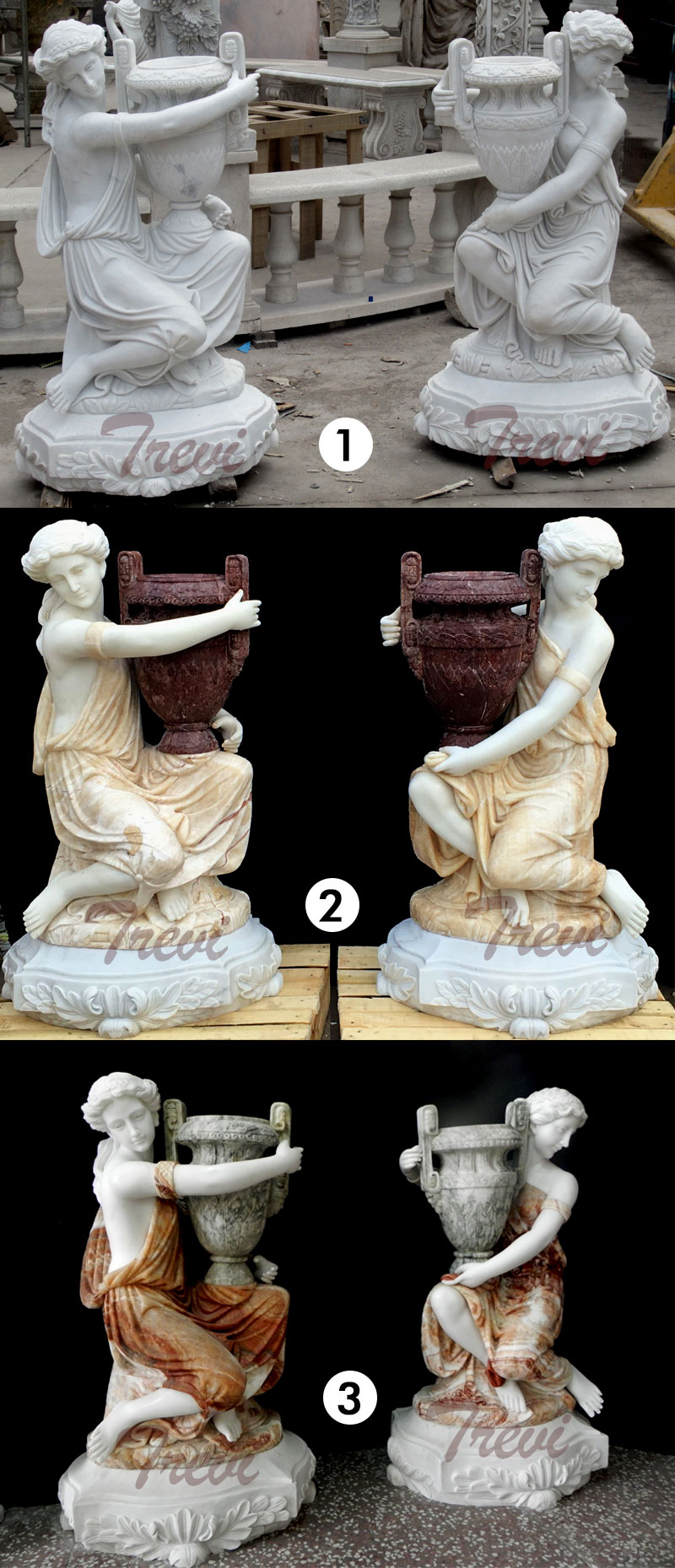 Hand Carved Marble Woman Planter, the stone carving flower in the community has become a necessity, both in the city and in the countryside to pursue a fashion, environmental health and beauty, its existence makes people happy. The stone carvings of the home villas are relatively small in shape. They are usually placed in balconies and gardens. Most of them are single-layered. They are mainly used to raise flowers and add a touch of green and health to the home.