The cool feeling of marble is the first choice for summer bathroom decoration. How to combine the bathtub and marble background to create a bathroom that is not monotonous. Xiaobian collects some luxury bathroom figures with marble as the main tone. Let's have a look.
The inner and outer walls of the floor, wall and bathtub are made of the same grain of marble. The whole bathroom looks very clean. The large windows from the floor are the highlights of this bathroom. The scenery outside the window is also an important part of the whole bathroom. . The irregularly grained marble is used as the wall and floor. The large white bathtub is facing the white bathroom door. The low faucet without shower makes the whole bathtub look like a giant sink.


The long narrow white marble bathtub leans against the large bay window, and the same white washbasin is equipped with a large mirror that broadens the overall visual sense. The whole pattern is light and detailed, and it will not give people a feeling of being too heavy. The entire bathroom is full of lines, with few curved lines, and the overall look is simple and clear. The nine-grain white wooden frame glass window is full of pastoral style, with a white curtain, which makes people imagine the beautiful feeling of bathing in the sun.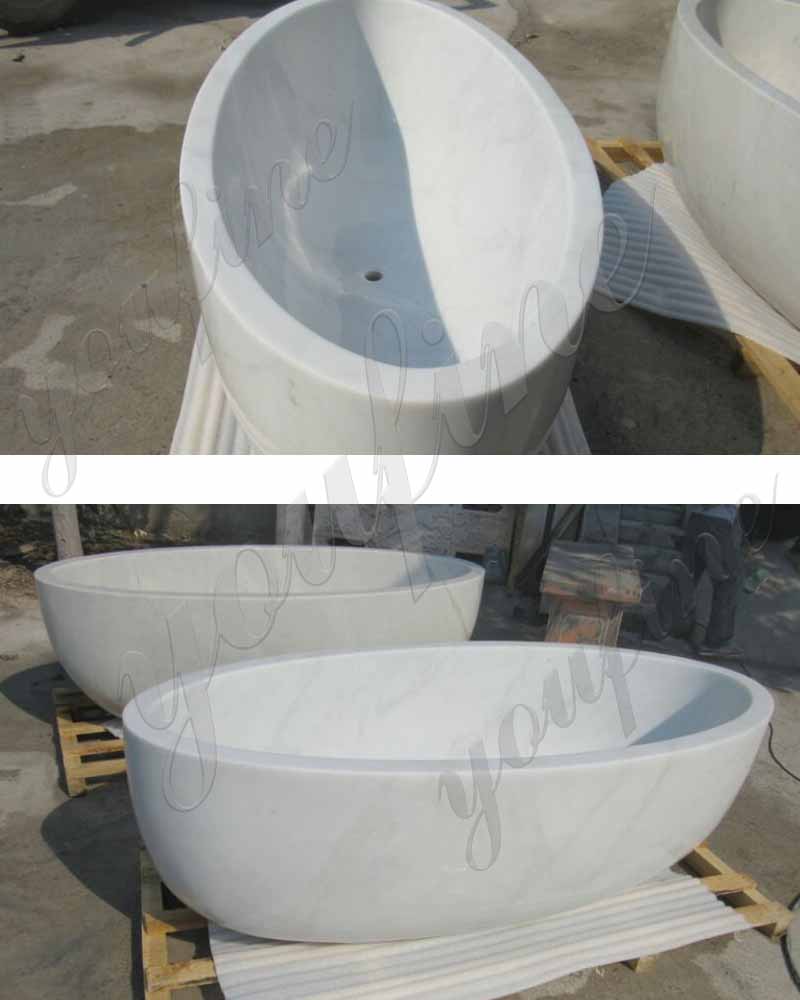 Just as the blind man A Bing is destined to encounter the wandering erhu, the marble and the bathtub have long been destined to earn a fate. Marble is a natural ink landscape painting. It is sometimes flowing in the mountains, and sometimes the clouds are light. Its elegant charm makes you feel unpredictable but can't put it down. It creates a sense of coldness with a regular pattern, and creates warmth with soft lines. Isn't this the best material for making a bathtub? Think about the ripples in the bathtub during the summer, when it's tired, it thinks it's tired. Exquisite and affectionate, the bath enjoys nothing.
The bathtub is an indispensable part of all the bathrooms, and every household has to use it. So, do you want to come one too? If you have any needs, please feel free to contact us!