With the improvement of living standards year by year, people pay more attention to home life. Bathing is not only to be satisfied with cleaning, but also to satisfy the way of health, so the bathtub is sought after by more and more families, especially young people are more eager to take bath tubs. Come for a comfortable time. Then there are so many kinds of bathtubs, how do you choose the right one? Here are some different bathtub decoration effects pictures, and pick one from the inside!
This Marble bathtub looks simple and simple, but it contains a lot of exquisite design details. The bathtub is independent and does not rely on other entities such as walls. It acts as an independent individual and plays a more important decorative role. Be very particular about the design. The shape overlooks a leaf, gives the illusion of "-leaf boat", and the bottom has made a table, fully reflecting the characteristics of the Chinese style, and the bath can also float.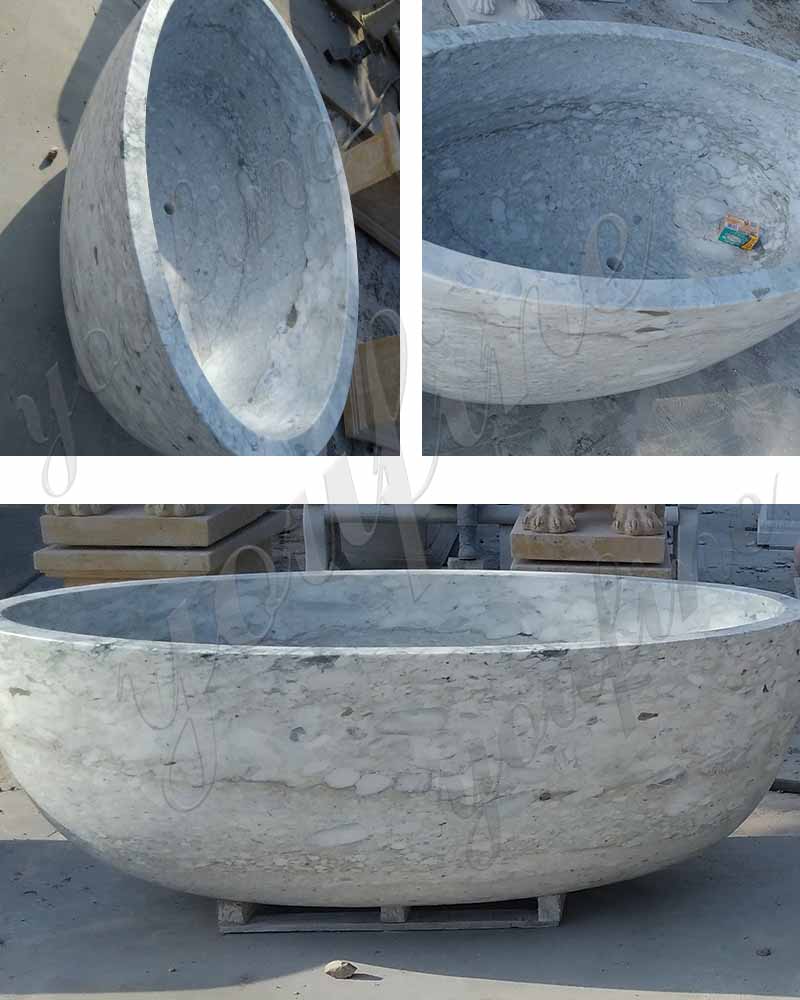 This bathtub is designed by relying on the wall. It gives a very high-end atmosphere in terms of color matching, material application and shape layout. The bathtub is surrounded by black marble. The marble high table is inlaid with bright glass. The steps reflect the texture. The golden cabinets show the local temperament. The shape of the bathtub is round, and there is a good meaning of happiness. Also more comfortable.
For marble tubs, we have a wide range of materials to choose from. Graystone, Hunan White, Sunset Red, Martha, etc. Whether it's red, white or black, green or yellow, we can make it from a whole piece of natural marble.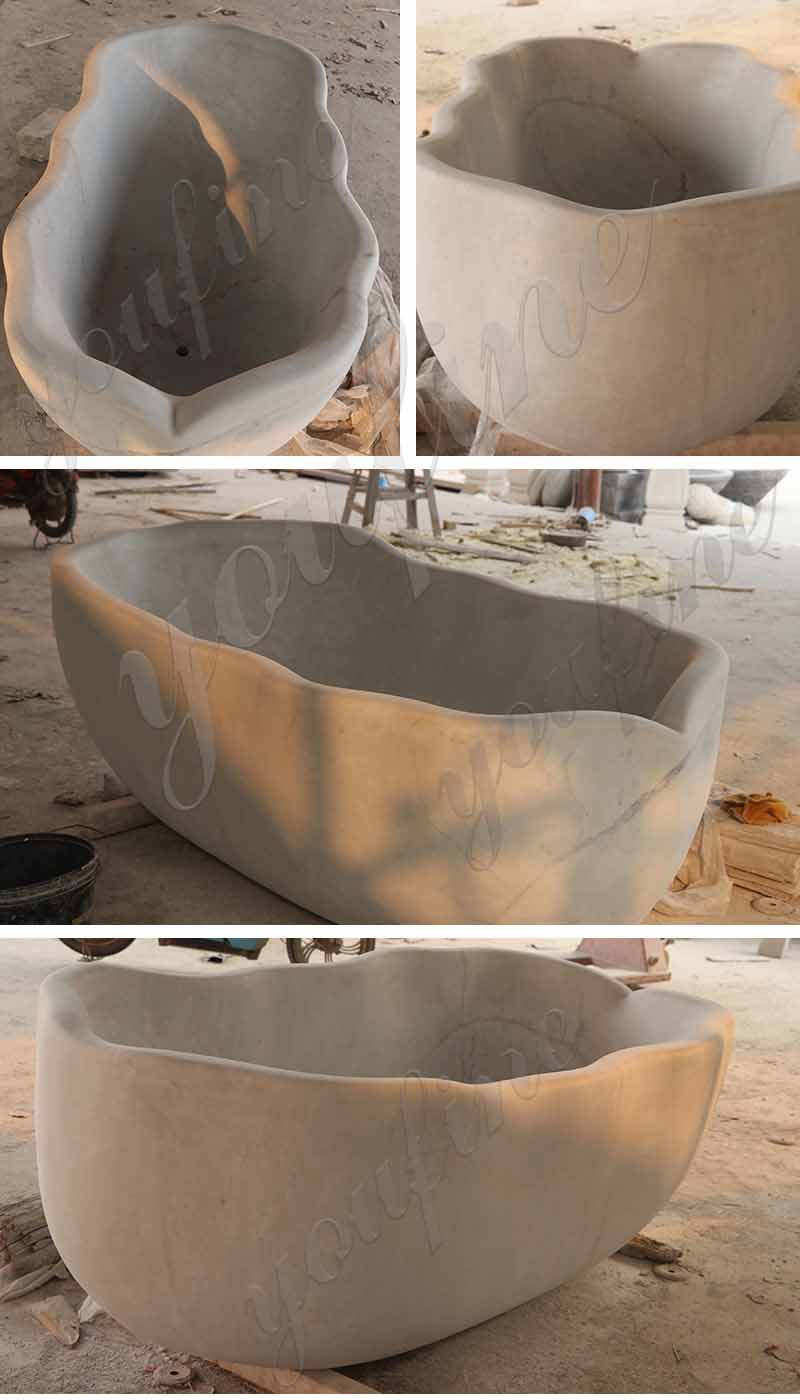 Moreover, the tub is also very particular. For the size of the tub, the diameter is 150cm or 180cm. First, it needs a high degree of polishing and polishing, so that it will not touch the handle. Secondly, it is necessary to use a whole piece of stone to do it, otherwise it will leak if it is spliced. Third, it is necessary to decide whether to hit the eye according to the customer's request. This is mainly for drainage, which is convenient for discharging water.