Your outdoor living space is essentially an extension of your home,so it just makes sense to turn your patio and yard into a second living room.This is easily accomplished with the Outdoor Tiered White Marble Water Fountain we have here at YOU FINE ART SCULPTURE.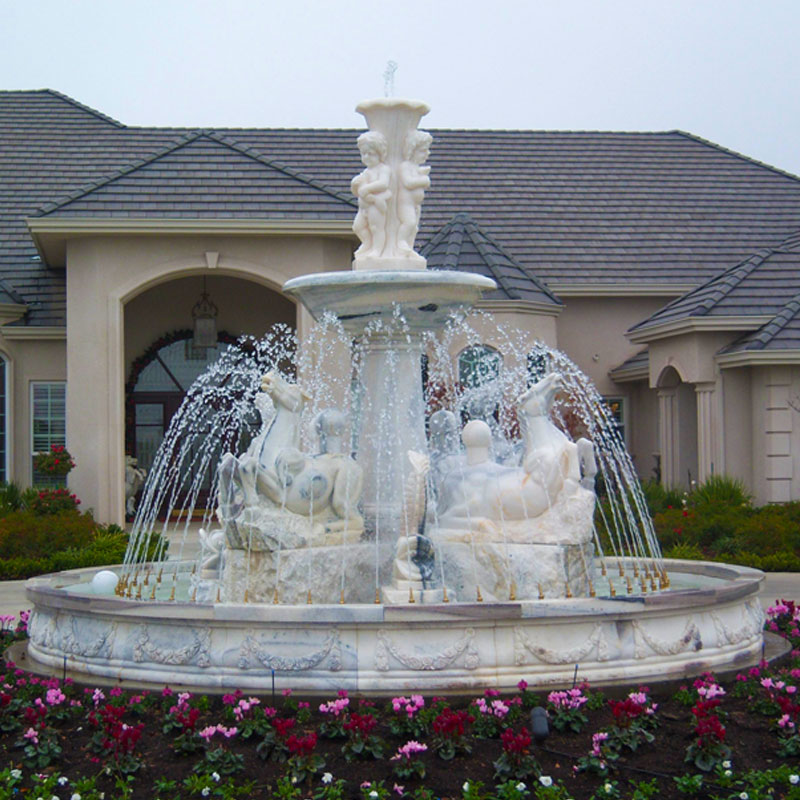 Whether you are shopping for Outdoor Tiered White Marble Water Fountain for your backyard or flowerbeds or a modern water feature to be the focal point of your patio or deck you are sure to find exactly what you are looking for here.
As you can see, there are many different types of fountains. If you think that you want a fountain in your backyard, it is worth considering which type of fountain you would most enjoy. Consider where the fountain would be placed, how large you want the fountain to be and how you want the fountain to look.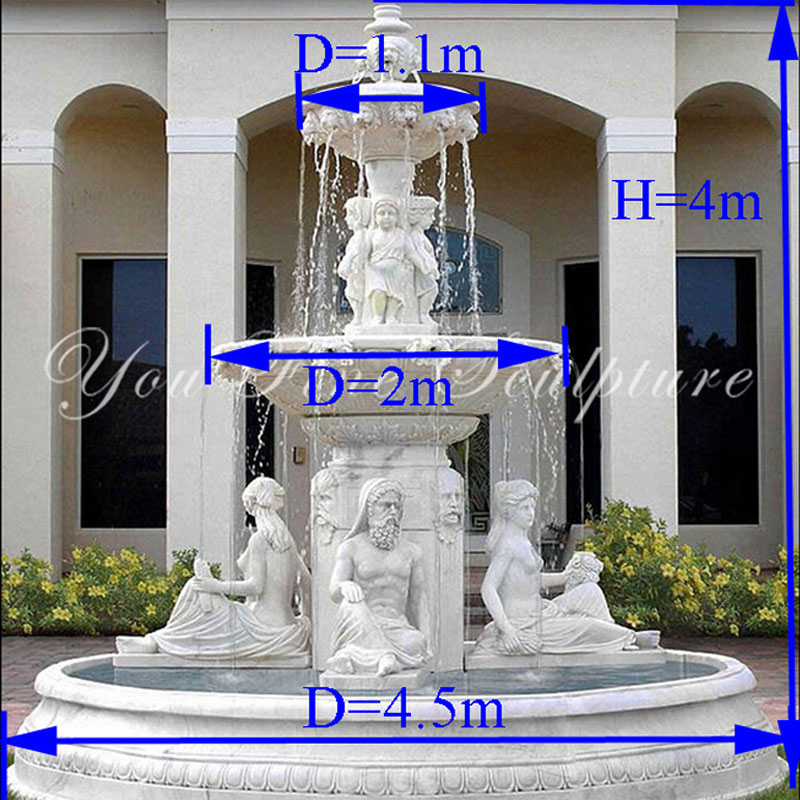 Because a Outdoor Tiered White Marble Water Fountain is a piece of art, there are no right or wrong answers when considering a new addition to your yard.
Enhance the look of your outdoor garden or living area with one of our animal water features.Whether you enjoy the look of dolphins,birds,or bears we have it all. Not only will you get a cast stone concrete fountain meant to last a life time but you will have the choice of finishes that will let you make the fountain feel one of a kind.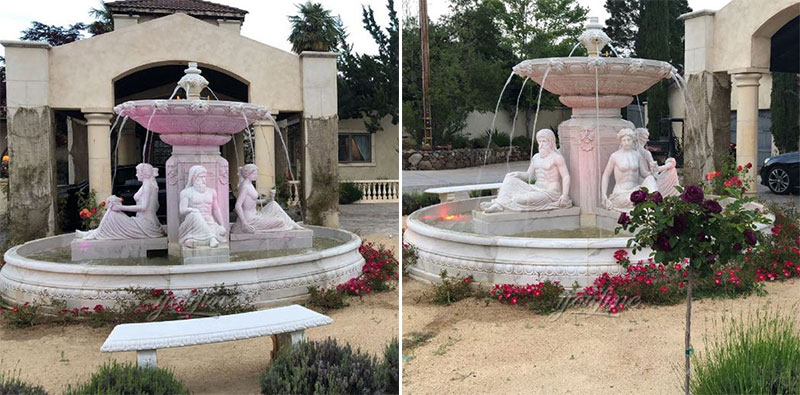 There the perfect pieces to give your outdoor living space a unique look and infuse it with the soft, relaxing sound of flowing water that everyone is sure to enjoy.
Beautiful Outdoor Tiered White Marble Water Fountain offered by YOU FINE ART SCULPTURE are elegantly crafted from natural marble. Marble fountains are something which can enhance anyone's home. Its breathtaking beauty due to intricately crafted marble makes it a wonderful addition to your garden.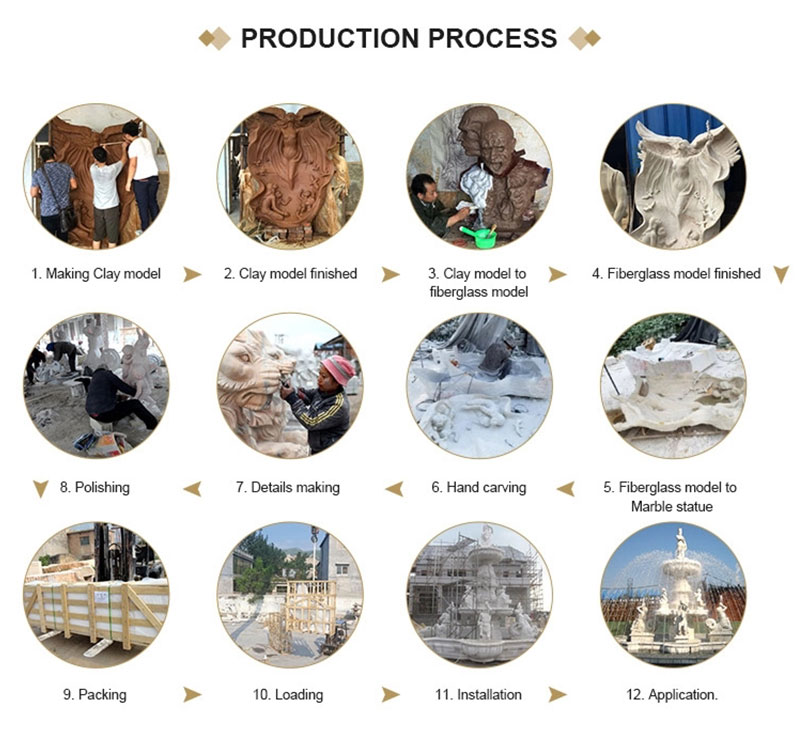 For over sixteen years we have made marble fountains for private homeowners, office buildings, resorts and other large development projects. Our attention to detail is second to none and we guarantee complete satisfaction with your marble fountain.
So if you want to know more or have requirement about Outdoor Tiered White Marble Water Fountain,please contact with YOU FINE ART SCULPTURE !