The statue of Michelangelo's David Statue is the world famous marble statue.Why so many people want to the statue as their garden's decoration?Do you know the meaning of the famous statue?
The moment you see David in Florence, you can feel that art can indeed carry and transcend the era. This statue is considered to be one of the most boastful male human statues in the history of Western art.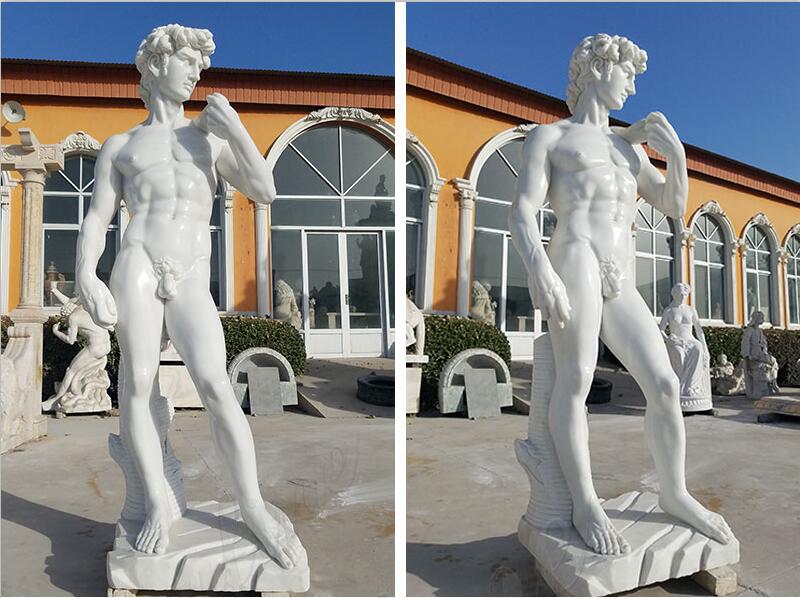 Michelangelo's heart is full of passion and meditation. In his mind, David should not be a fledgling teenager, but a top-notch, imposing warrior who should appear before the world as a hero of Israel.
Flowers and wines are the joy of victory, but on the eve of the fierce battle, it is the coldness and silence of the battlefield and death, and this moment of battle is the best moment to reflect David's fearless, brave and heroic spirit: The face of "David" is the most eye-catching perfection.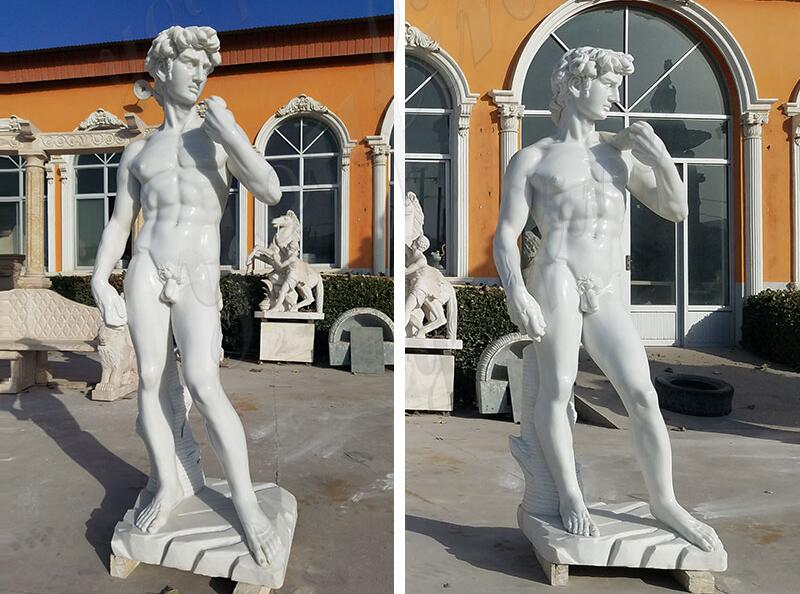 The statue of David has a net height of 4.1 meters. Carved on this prestigious cylindrical marble is a handsome nude young statue. His overall image is tall and strong, and he is a mature youth, which is not the same as other prototypes that are faithful to the Bible.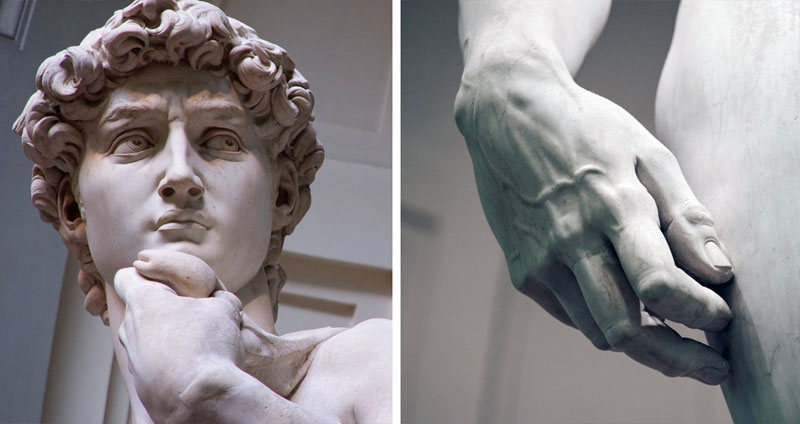 In this work, Michelangelo's artistic choices portrayed David as a muscular, well-balanced image of a young man. He stood confidently, his head was cool, his left hand grabbed the sling, his right hand drooped, his head turned to the left, his face was handsome, his eyes were staring into the distance, as if he was searching for enemies from the horizon, at any time. Ready to invest in a new battle.
Want to know more about Michelangelo's David Statue or have some other requirement about marble sculpture,please contact with us right NOW !