The Statue of Cupid's kiss raised Psyche is the world famous statue carved by Antonio Canova,lots of people choose the statue as the decoration of garden and home.
The revival of the spirit of the queue is a sculpture made from John Campbell in 1787, and is regarded as a masterpiece of the new classical sculpture. It's a romantic, emerging motor feature that represents a mythical emotion.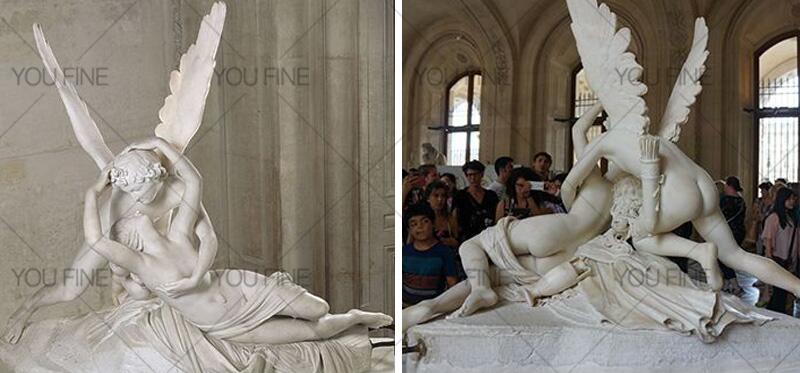 That is the love and kindness of the god queue, and the story of the Cupid's kiss raised Psyche who wake up the innocent soul after the kiss is taken from the Latin novel, "RuSeattle Apperus ," and" Golden Denso ." Art is very popular with art.

Because Cupid's kiss raised Psyche, Canova's inspiration came from the Roman painting he visited in 1787 in Herculanim. The artist has done a lot of research (painting and small models). The role leg forms a pyramid-shaped volume that stabilizes the composition of the rock.
The composition is spinning. In fact, from Cupid's right foot, the movement follows the ascension of the soul's arm. The last movement showed that she was resurrecting.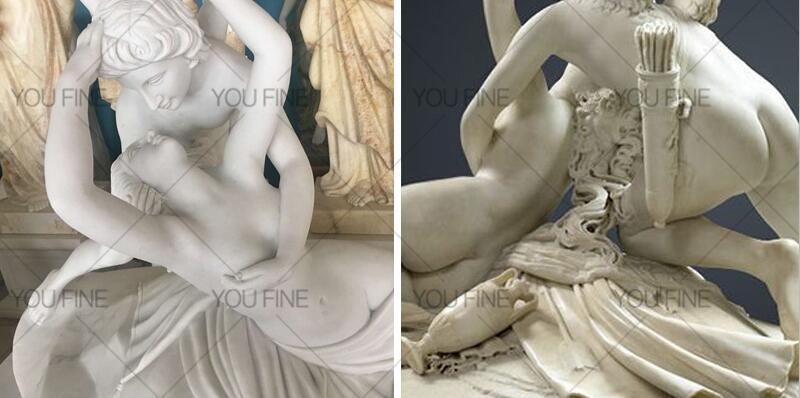 We are specialized in producing eastern and western marble sculptures,marble animal sculptures,abstract sculptures,bust sculptures etc. The human sculptures we are good at producing Greek/Roman sculptures and religious sculptures.The size,color,style all can be customized as requirements.
So if you have some requirement about Cupid's kiss raised Psyche Statue,or want to custom made some other statue in marble,please contact with us !