Marble garden decoration flowerpot details:
This marble garden decoration flowerpot is different from other types of flowerpots in that the handle of this flowerpot is made of two snakes. Eventually, the snakehead stayed in the middle of the flowerpot. In the middle of the marble flowerpot are carved figures of different shapes. Some seem to be dancing, and the dancing postures are also different.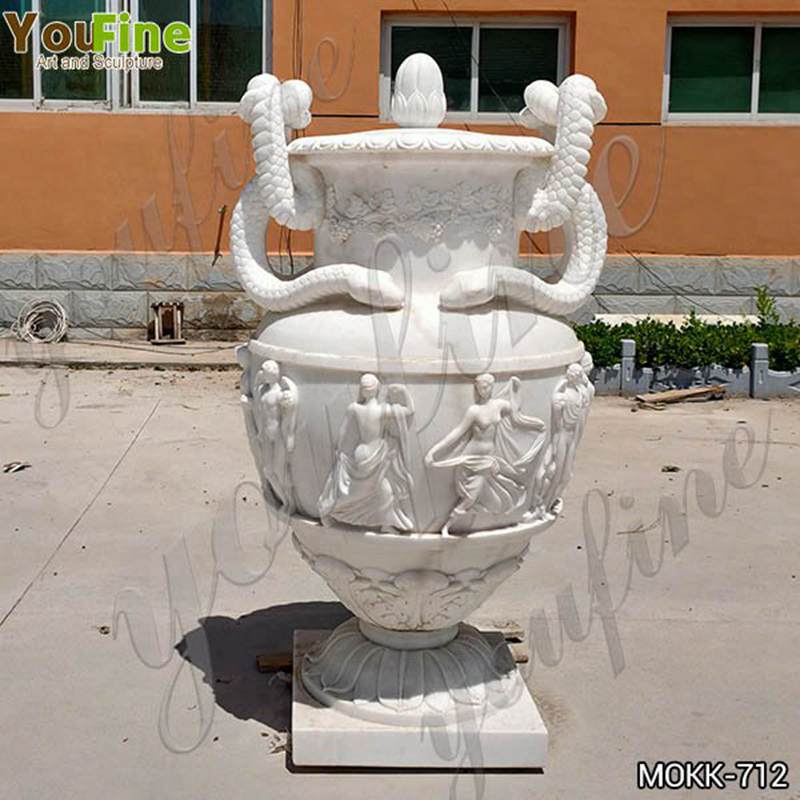 You choose You Fine, you choose quality:
Our factory has high-quality garden decoration marble flower pots. We use high-quality marble materials to ensure the perfect quality of marble flower pots. All our raw materials are natural marble materials, carefully selected by our factory workers. These materials are mined from natural stone instead of other mixed materials. It is precise because the stone is natural that it can be placed outdoors for a hundred years.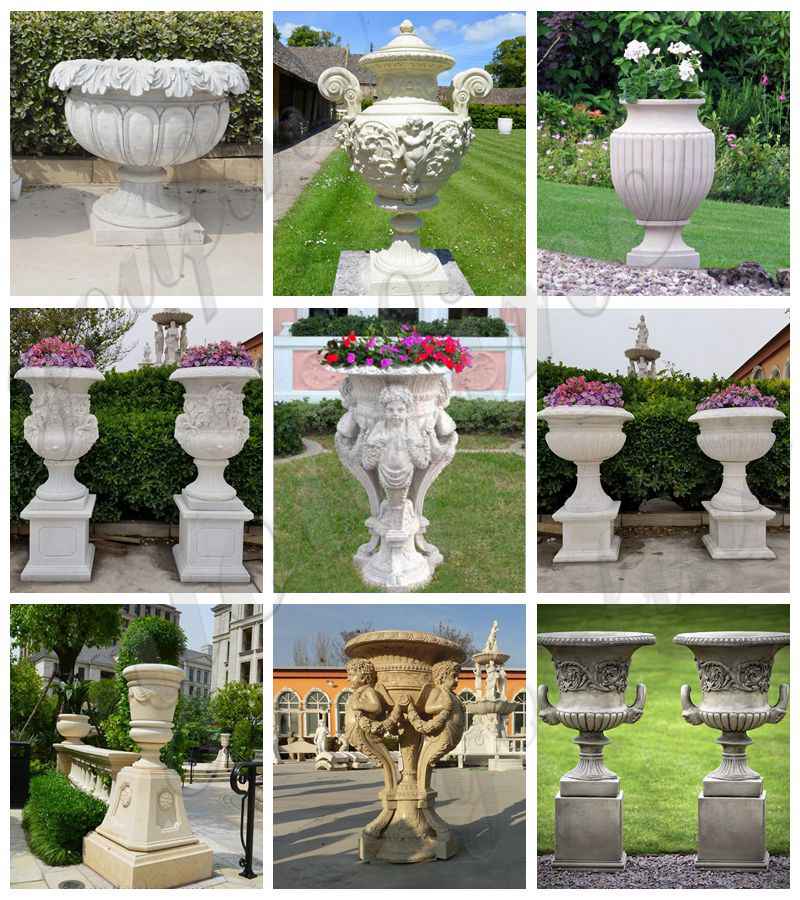 Make your home more refined, You Fine will do:
For marble flowerpots or other types of marble flowerpots, this type of decoration will add depth and appeal to your environment. This style of the marble flower pot is just one of our products. We very much welcome you to visit our factory.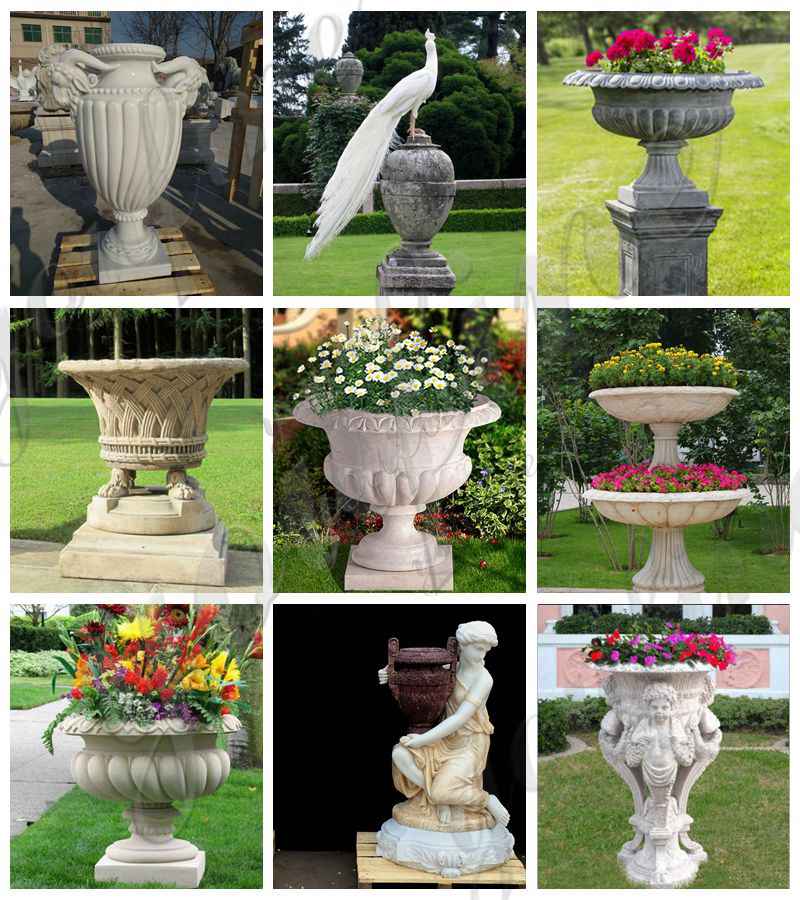 Why everyone chooses You Fine:
1、We are a professional manufacturer of Quyang marble flower pots. We already have many engraving and production solutions, and can also customize the appearance according to your wishes and ideas. There are many types of raw materials. At present, common flowerpots include white marble, beige marble, granite flowerpot, sandstone flowerpot, etc. Please call us for specific inquiries.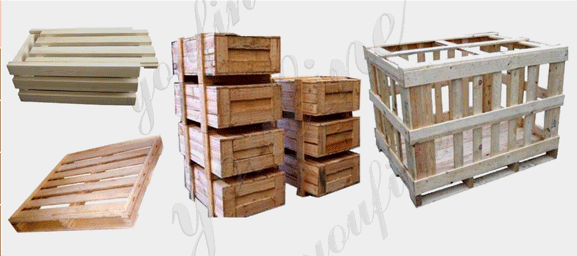 2、Many customers will ask our sales staff whether to ship our products to them first. In fact, you don't have to worry at all. Our company has been focusing on the export of marble products for many years. Just tell us the port near you or the city you live in, and we can arrange a suitable transportation solution for you.